School to school support
We have a team of experts, recognised as outstanding in their field, who are available to provide bespoke support packages to individuals, schools or departments based on the priorities of your school. We can work with you to identify appropriate strategies or interventions for your school.
National and specialist leaders of education, typically, NLEs will work with the headteacher or principal and SLEs will work with middle and/or senior leaders. The ultimate aim of NLEs and SLEs will always be to contribute significantly to improving the outcomes for children through developing the capacity of peer leaders in other schools.
NLEs/SLEs:
Undertake diagnostic visits
Develop action plans
Identify key priorities and SMART targets
Provide one to one or group support
Support coaching and mentoring
Provide resources and training

School and Team reviews and needs analysis

Pupil Premium and Inclusion reviews
Example support packages
Leadership development
Outstanding teaching and learning
Specialist leaders in: RE, drama, maths, science, numeracy and literacy, humanities, behaviour, pastoral management, PE
Developing new schools
Academy conversion
Change management
Coaching
To discuss your school's needs, please complete the enquiry form or email or phone:
Telephone: 0118 9262467
Email: teachingschool@maidenerleghschool.co.uk
Mr Andy Johnson

Headteacher and SLE

Ms Siobhan Tyson

Miss Ceri Burns

Assistant Headteacher / SLE
Mr Richard Hawthorne
SLE
Richard is Deputy Headteacher for The Maiden Erlegh Trust and the Director of the Berkshire Teaching School Alliance. Richard began his working life in industry but moved into teaching in 2001. Prior to joining Maiden Erlegh School in 2016 he was Assistant Headteacher at Garth Hill College in Bracknell. Prior to this Richard worked in an advisory capacity for Reading Borough Council's School Improvement Team, working on learning and teaching across Primary and Secondary Schools both in the Borough and often beyond. His portfolios have included the leadership of teaching and learning, standards, curriculum, pastoral and timetabling. Along with leading the Teaching School, Richard oversees areas of standards, Trust-wide CPD, Trust-wide Appraisal, provision for more able students, Trust-wide Careers Strategy, STEAM across the Trust and line management of several departments at Maiden Erlegh School.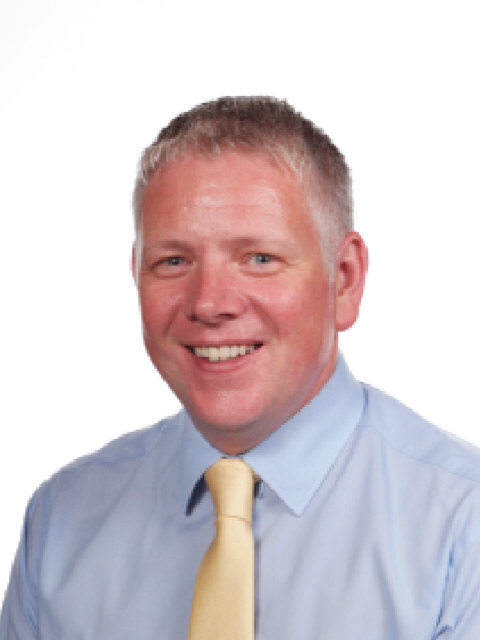 Mrs Cat Bell
SLE
As head of Biology at Maiden Erlegh school I have the privilege of leading a large team with a thriving sixth form. In 2010 I qualified as a coach. I am creative person and enjoy bringing new ideas to my lessons. In 2011 I qualified as an outstanding facilitator of teaching and learning. Since then I have used these skills to deliver CPD courses on how to develop outstanding teachers. Course content includes questioning, engagement, challenge, differentiation and assessment. These sessions have run both internally and in a number of other schools and can be tailored to meet the needs of the participants. I recently collaborated with Wokingham Federation to deliver a session to over 50 NQTs focusing on how to develop questioning techniques in the classroom. Since becoming a specialist leader in education I have worked with a number of schools to raise the quality of teaching, including through mentoring heads of department in a strategic approach to leadership. I particularly enjoy doing outreach work and find it both personally and professionally fulfilling.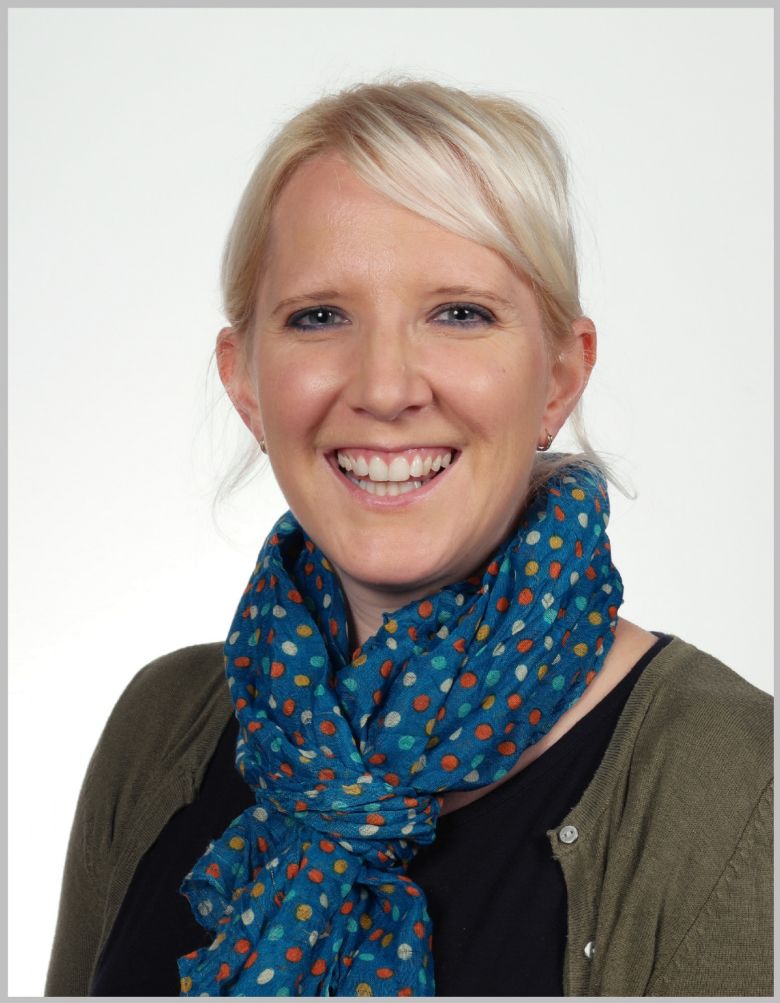 Mr Martin Sutton
SLE
I am Head of the Humanities Faculty and oversee the Geography, History, Religious Studies and Sociology Departments, which contains 25 staff in total. I am a trained coach to champion level with coachinginschools.com and have also completed and am eligible to deliver the Outstanding Teachers' Programme, with Third Wave / Olevi. I have supported three different local schools and have delivered a number of internal inset sessions – this has taken the form of sessions called "Developing Best Practice" and "Outstanding Teaching and Learning" to teachers with a range of ability and experience.
I have also supported Heads of Geography departments to look at their own teaching and learning and how to move their staff forward. This has taken the form of observations, drop ins, learning walks, work scrutinies and also student voice.
I have sat on the Royal Meteorological Society's Education Committee for two years and am now a distant member. This helped me to input ideas to recent curriculum changes with respect to weather and climate at KS3, 4 and 5. I helped the Geography Department to achieve the MetMark in 2015 for excellent learning and teaching of weather and climate. I now assist the University of Reading's PGCE course by observing student trainees and supporting School's Direct students at my own school in Geography.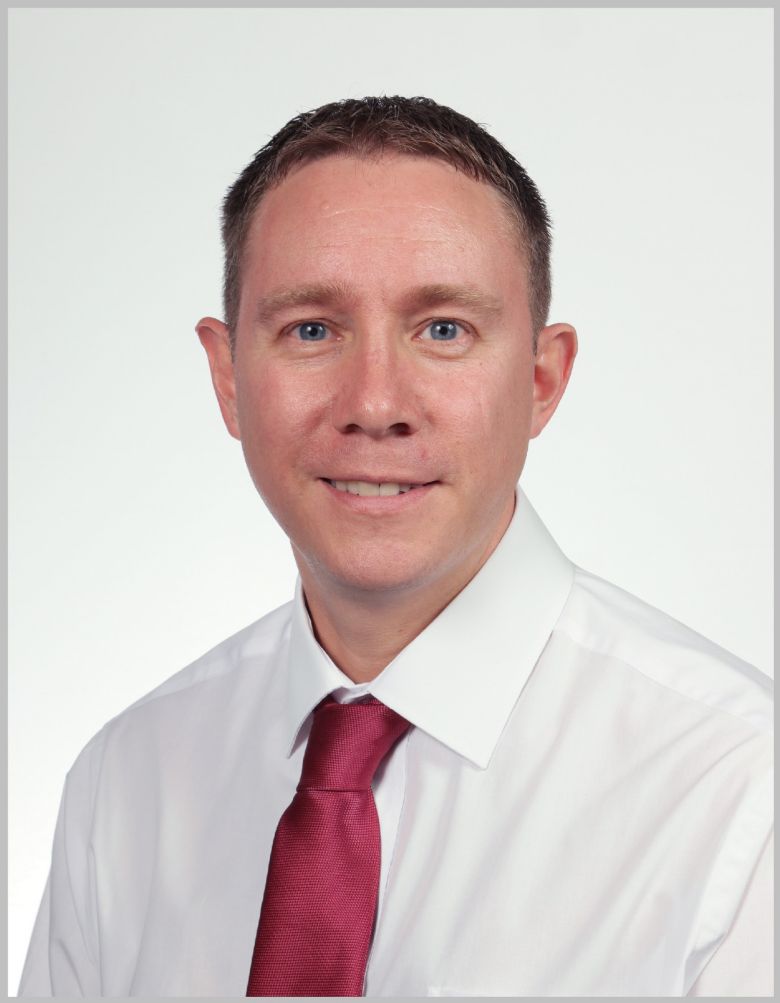 Miss Mary Davies
NLE
Mary is Chief Executive of the Maiden Erlegh Trust, situated in the Berkshire area. Mary started her working life in industry but moved into teaching in 1995. Prior to joining Maiden Erlegh School in 2007 as a Deputy Headteacher, she was Assistant Headteacher at Jack Hunt School in Peterborough. Over fourteen years, her portfolios have included the leadership of teaching and learning, standards, curriculum, safeguarding and SEND. As head of Maiden Erlegh Trust, Mary now oversees the work of two very successful secondary schools and one primary school , as well as working on the development of the Trust for the future.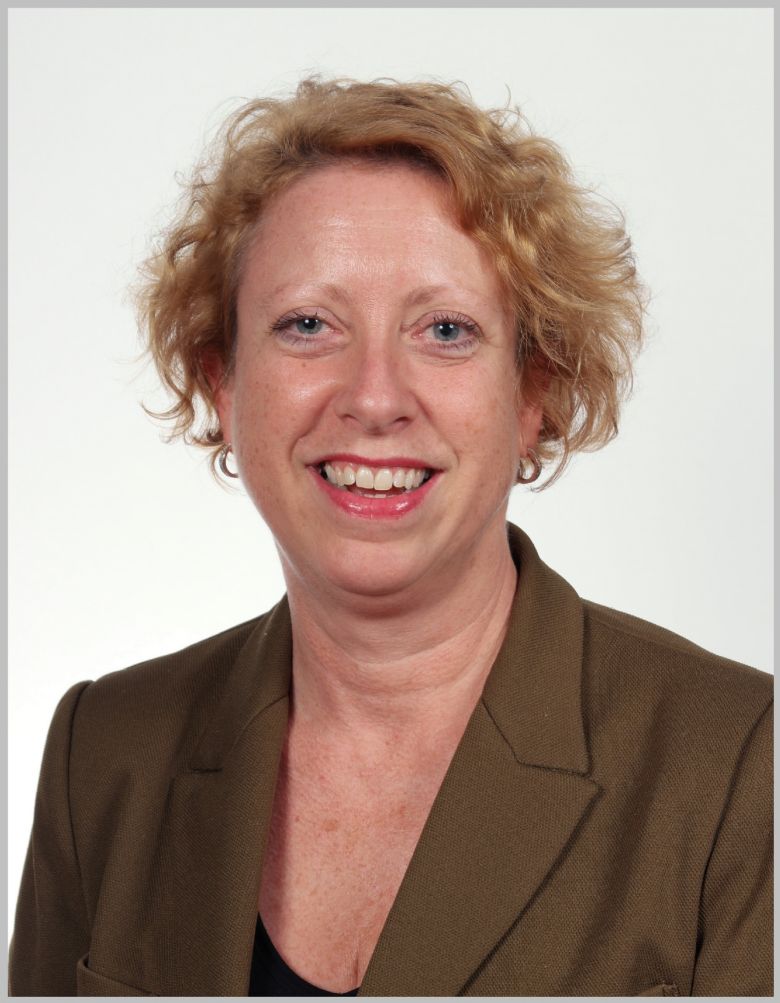 Mr Damien Bell
SLE
I have worked in three secondary schools during my career, two large co-educational secondary schools in the Reading area and one international school on the outskirts of Madrid. Although presently employed as Head of Year 12, I have been Head of Physics and key stage three co-ordinator for Science at Little Heath School and Head of Physics.
In my departmental roles I have spoken at an Association for Science Education (ASE) conference on setting policy in a large Science faculty, led on several changes and initiatives and have overseen year-on-year improvements in the results of the Physics department at GCSE and A-level, which is currently listed on the ALPS directory for consistently high ALPS ratings.
I have completed the NCSL leading from the middle course, a coaching programme and, in 2012, a Masters degree in teaching and learning. Since becoming an SLE I have worked with colleagues in two local schools focusing on quality of teaching and the leadership within the Science faculty.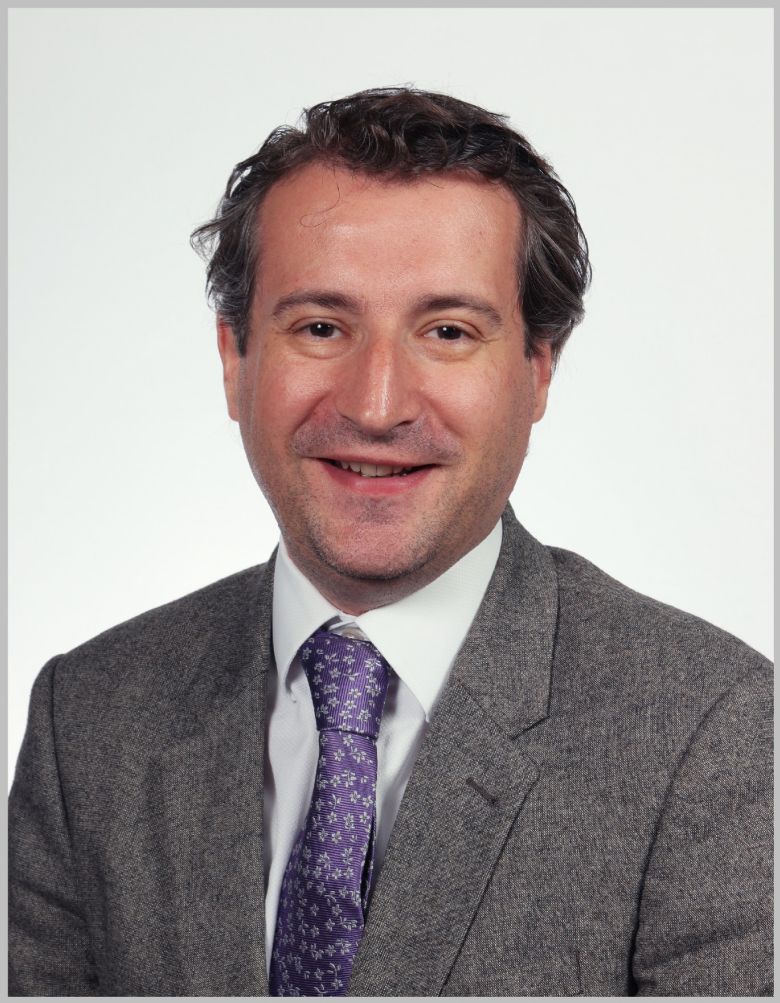 Mr Ben Garner
SLE
As Head of Sociology, I have enjoyed teaching a vast number of sixth form students over the years. I effectively plan lessons to enable all learners to fulfil their potential, while developing their own awareness of how their own life makes sense in the wider context of today's global community. Accurate use of assessment, providing personalised feedback which has impact and engaging with both students and their parents is crucial to my role and I enjoy working with colleagues in helping them to do this well. I have led curriculum meetings, cross-school network groups with the aim of improving teaching and learning practice, enhancing the impact of the learning environment and parental engagement workshops. I have presented to parents on the research findings regarding gender differences in educational achievement and what useful strategies can be used by them to help boys to succeed. In 2011 I completed a qualification in staff coaching, and I have enjoyed using these skills to help colleagues in developing their classroom practice and leadership skills. I have also worked with staff in other schools to help tailor their teaching and learning to achieve maximum impact in ensuring that students make progress. I particularly enjoy this outreach work and find it both personally and professionally fulfilling.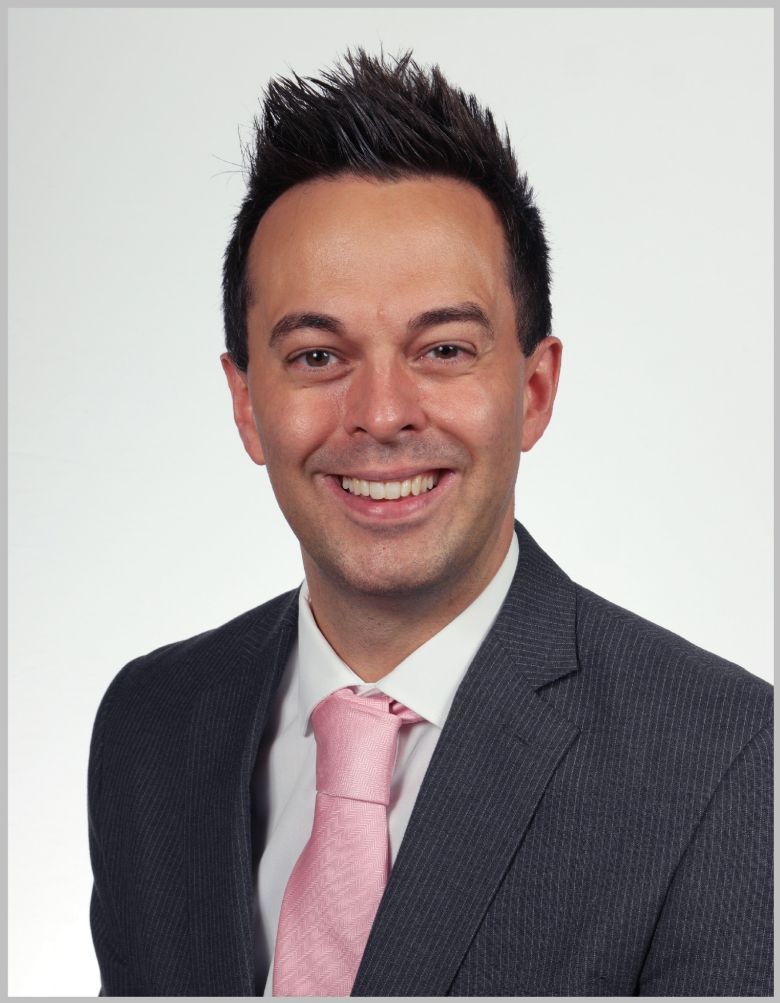 Mr Tom Hutchinson
SLE
I have been a leader of a geography team that now encompasses 7 teachers for the last three years, with many having trained and had their NQT development with us. We have extensively changed our curriculum under my leadership, to build a spiral curriculum to meet the new demands of both GCSE and A level examinations. We have also designed and built in appropriate fieldwork that enriches and challenges students. I have led over 25 fieldwork trips both within the UK and further afield to Iceland. Assessment has been a key driver in our curriculum and we have used a variety of different assessment models to drive progress within our department. I am also proud of the succession building in the department and the training of other members of staff to allow them to progress in their careers. I am a trained coach to champion level with coachinginschools.com. I have supported other schools in developing their own teaching and learning and managing the demands of being a new head of department. This involved lesson observations, learning walks, work scrutinies, student voice and staff feedback. I have also been involved in the School Direct training programme and have mentored student teachers to become successful qualified teachers.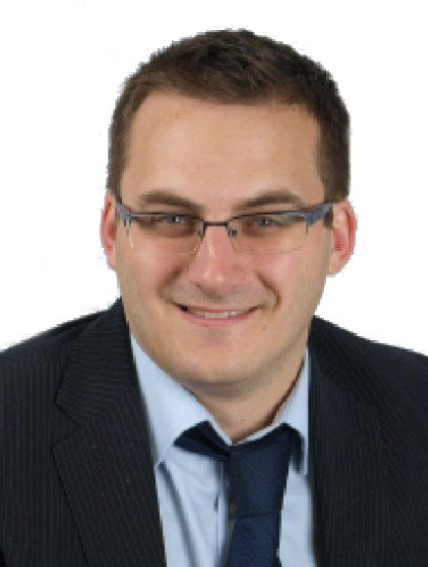 Mrs Carlie Hill
SLE
I am Head of Year 13 at Maiden Erlegh. Prior to this I was the Head of History for 5 years. I worked with a team of six staff to raise the quality of teaching and learning by encouraging the sharing of best practice and ensuring regular and transparent quality assurance took place. Under my leadership the department has a track record of excellent results at both GCSE and A Level. I am a trained coach to champion level with coachinginschools.com and have been the lead coach at Maiden Erlegh; responsible for coordinating and supporting the trained coaches, to provide coaching as appropriate across the school. I have also successfully mentored colleagues to help them to improve their behaviour management and have likewise mentored numerous PGCE students throughout my career.
Since becoming an SLE I have worked with colleagues in two local schools. At one school, my focus was sharing techniques to ensure teachers deliver lessons which provide challenge for all. At the other school, I worked with three heads of department to improve the quality of teaching in their subject and to ensure that they could accurately identify good and excellent teaching. I worked particularly closely with the Head of Humanities focussing also on improving the quality of: assessment, quality assurance, leadership and long term departmental planning.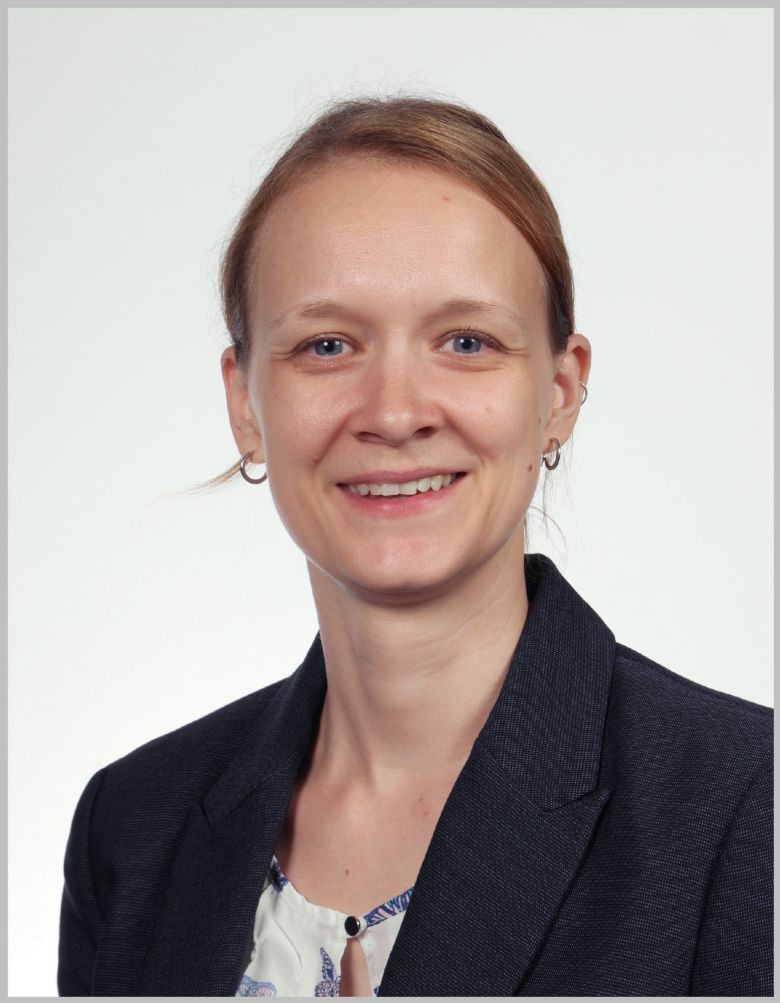 Mr Rob Buck
SLE
I have undertaken a variety of roles at Maiden Erlegh School from Head of Business Studies and Economics to Trust Lead for Careers. As Trust Lead for Careers, Work Experience and Work-Related Learning and STEM and Standards Manager for Design Technology and Food, I have been working across two schools to provide a varied and stimulating CEIAG and STEM programme. I have also enjoyed being the standards manager for the Design Technology and Food/Textiles department to support colleagues in the use of accurate data and assessment to help inform future planning and the development of personalised feedback and reflection opportunities to drive maximum impact. I have led curriculum meetings and designed innovative INSET sessions to help colleagues to tailor their own teaching and learning and to support new and prospective Heads of Departments with effective middle leadership.
I have worked extensively with a number of different local Secondary Schools to develop middle leadership capacity and to develop the quality assurance of teaching, learning and assessment. I am proud to have contributed to the improved OFSTED outcome for one of the schools and find this aspect of my work particularly rewarding.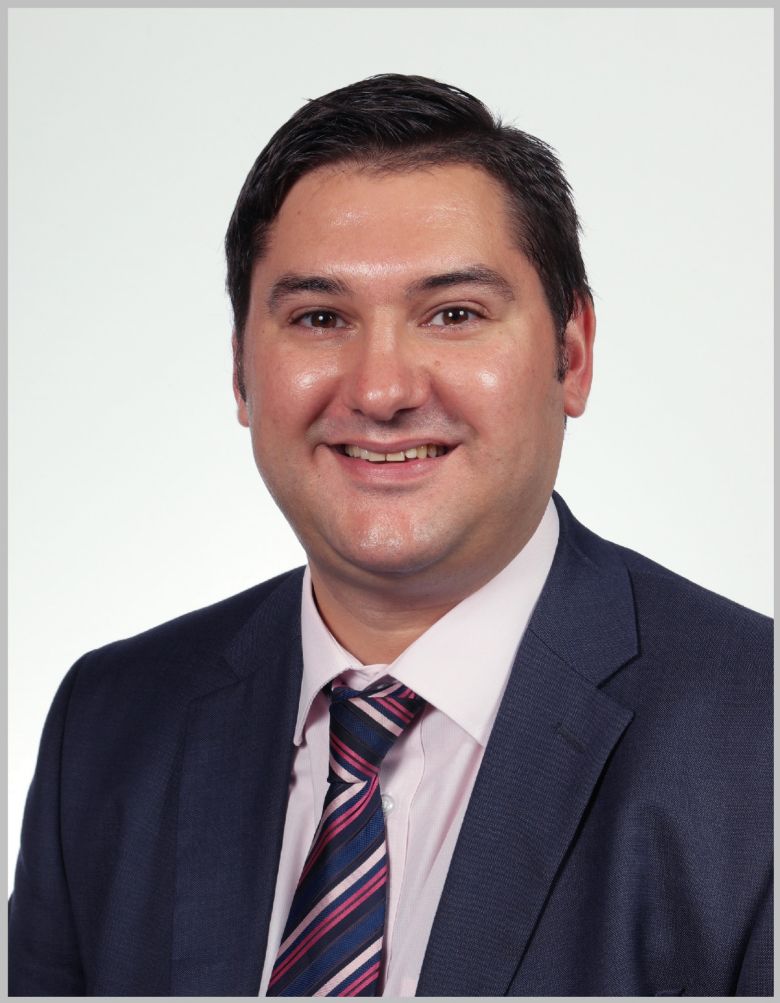 Mr Andy Johnson
Headteacher and SLE
I have held a variety of middle and senior leadership and management posts through my career in education and am currently Headteacher at a new and growing free-school which I helped to plan and open in 2015. The chance to start a brand-new school is not something that teachers often get the chance to do and it has been an immensely rewarding experience; I am very proud to lead fantastic staff and wonderful students. I hold the NPQH, am a qualified coach and have an MSc in Managing School improvement. I have conducted significant research into effective CPD in schools and have co-ordinated whole school professional development design and delivery. I have extensive experience of school policy development and governance, have served as designated safeguarding lead and led a number of large teams of professionals effectively to ensure strong outcomes for students. I remain convinced that the "secret" to successful schools lies in a staff team who is well motivated, well trained and have an ethos of continuous improvement in learning and teaching right at the heart of everything they do. The teaching school offers a fantastic vehicle for practice development, support and improvement and I am very pleased to be part of the team as an SLE.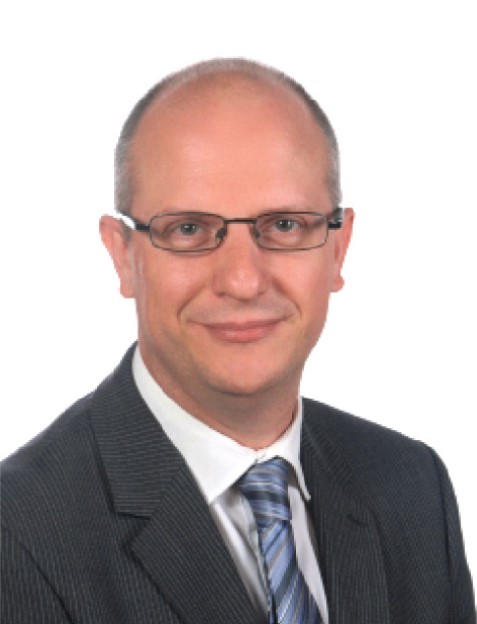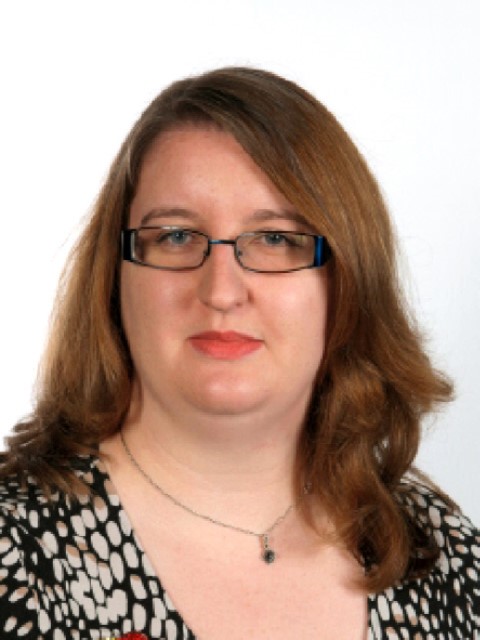 Miss Sian Jones
SLE
As the Head of Religion and Philosophy at Maiden Erlegh School, I am dedicated to effective teaching and learning in this subject as it helps to develop thoughtful and respectful young people, equipped for the complexities of modern life. When delivered well, Religious Studies lessons help students to evaluate theological and philosophical concepts, debate topical issues, as well as apply religious and secular approaches to contemporary moral dilemmas. I want to work with other schools to help them to continue to raise the profile of this important subject by keeping lessons current, integrating guest speakers and allowing students to have experiential opportunities within this subject.
In 2014 I gained the 'Coaching Programme' qualification, which helped me develop a range of skills needed to best support other teachers, with the aim of helping them become reflective, independent and effective practitioners. Since then I have been supporting a range of other teachers, within and outside of my specialism, to help them feel more confident in the quality of their own teaching. I attend local SACRE meetings and regularly communicate with other heads of department within my field to ensure my subject knowledge is regularly updated and best practice can be shared. I am committed to helping others deliver high quality Religious Studies lessons and want to share my passion for this important subject.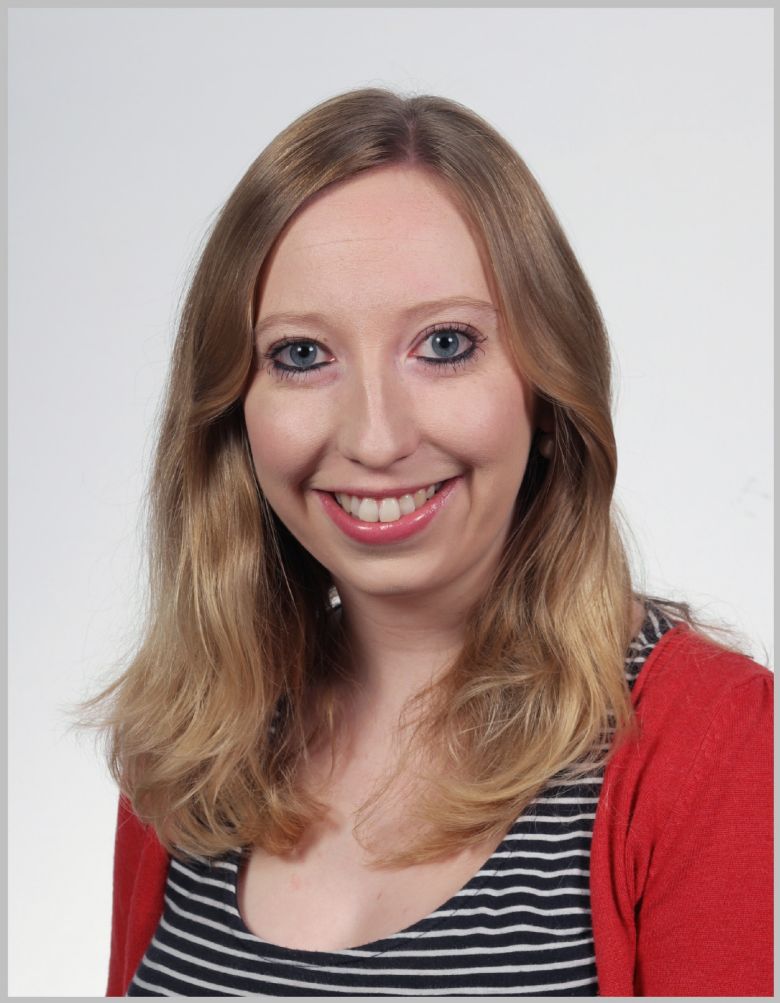 Mrs Jane Escott-New
SLE
I have over 30 years' experience of teaching English and leading an English team. I have an MA in English and Language in Education from the University of Reading, and specialise in English language teaching. I belong to a network of English teachers delivering a programme of English lessons designed by Kings College in London called 'Let's Think', a cognitive acceleration programme using discussion and metacognition to help students deal with unseen (literature) texts. I have run training sessions for staff on this programme and its methodologies. I have helped to develop a revised foundation years' curriculum for the Trust, mentored PGCE students, NQTs and other curriculum leaders when they were new in their post. I am currently an assistant head teacher looking after the quality of teaching and learning, CPD, and the standards and performance of the English Department at Maiden Erlegh School in Reading.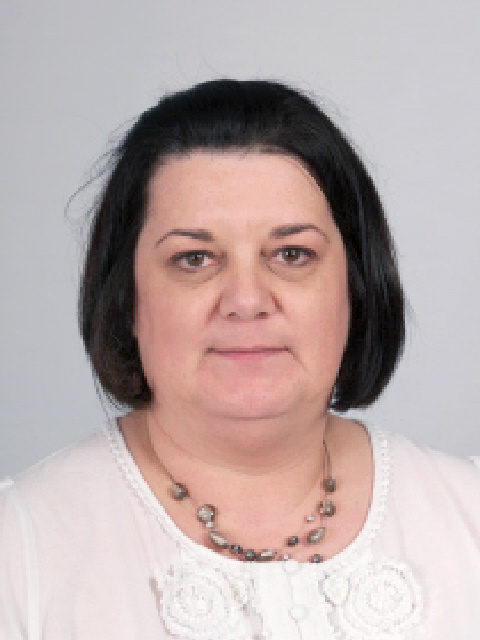 Ms Siobhan Tyson
I have been teaching Science for eight years and I have had experience as a leader in science for the last four years in a STEM specialist school (Specialisms of Engineering and Computer Science). I had the privileged experience of developing the science department in a new start up school which allowed me to develop experience on all aspects of running and leading a newly formed and developing department. I have experience with interacting and developing networks with industry partners in an educational setting. I have seen the benefit that both students and teachers get out of working with industry partners and the important role it plays in STEM education.
I am the Initial Teacher Training Coordinator (ITTCO) and NQT coordinator for my school; I have developed and run the programme over the last four years in collaboration with different ITT providers. Through the experience of running CPD for professional studies sessions, my ethos is to encourage teachers to be reflective practitioners as well as collaborators and creating an atmosphere where the teachers feel comfortable to question and discuss pedagogy as well as to explore teaching ideas.
I have recently become a CPD facilitator trainer for STEM Learning UK and will be running CPD science sessions for the regional network in the area for STEM teachers. I am TEEP (The Teacher Effectiveness Programme) level 3 trained through SSAT this allows me to deliver TEEP level 1 to teachers through the SSAT.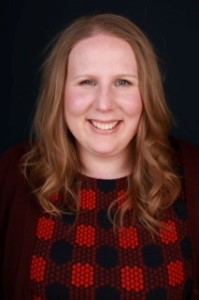 Mr Tom Stewart
SLE
Since completing my PGCE at the University of Reading I have always had a keen desire to share good practice and collaborate with others. I have a track record of supporting, developing and leading colleagues, both inside and outside of my department through my time as a Head of Department and middle leader. I also have experience as an NQT mentor and a PGCE mentor which has provided me with opportunities to develop my methods and techniques in guiding those in need of support in a sensitive but effective manner. In 2014 I completed a qualification in staff coaching, and I have enjoyed using these skills to help colleagues with their classroom practice and leadership capability. I have always enjoyed this aspect of education and find it rewarding to know I've made a difference to both students and staff. I have led curriculum meetings and whole-school CPD sessions that focus on key areas of teaching and learning and know how to promote growth and progress in these areas. In recent years I have successfully implemented an entirely new GCSE and A Level curriculum, including Schemes of Work and Assessment, and have a firm understanding of how to plan, manage and deliver such a large undertaking. Throughout my teaching career I have taken an organised, thorough and helpful approach that improves student outcomes.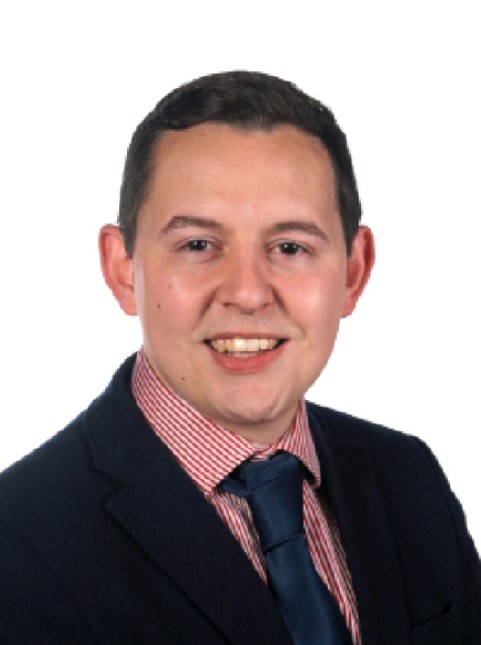 Miss Leoni Moran
SLE
Leading the Mathematics Department at Maiden Erlegh School in Reading has developed my skills in curriculum planning and delivery, highlighting to me the importance of effective teaching and learning and the impact this has on the ability of young people to access other subjects and the world around them. I have worked in collaboration with other leaders within the Trust to create a five year programme of study, working from the end goal backwards. I have also mentored trainee teachers and provided support and intervention to teachers struggling in their role. CPD is a big part of my role and I deliver sessions to my department, as well as the whole staff body on areas of teaching and learning that are relevant.
As I embark on my new role as Assistant Headteacher, I will be looking after the quality of teaching and learning, as well as the standards and performance of the Mathematics Department at Maiden Erlegh School in Reading. I am driven by the opportunities that my SLE role involves and the prospect of working with teaching staff and leaders alike to improve the consistency and delivery of highly effective mathematics lessons.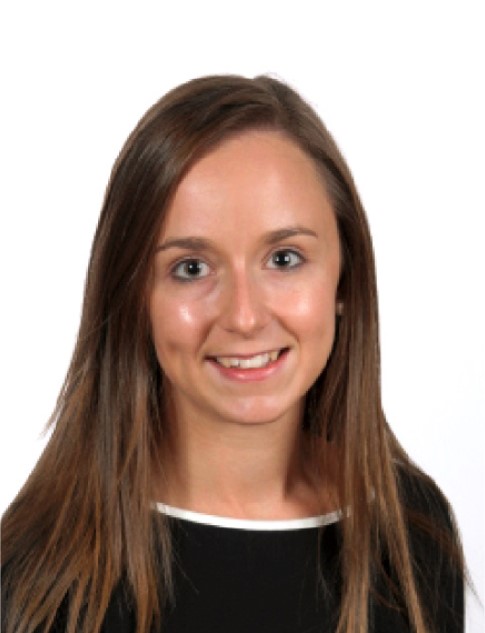 Miss Ceri Burns
Assistant Headteacher / SLE
I have always been involved within the pastoral systems of a school, from a tutor, to Head of Year and now Assistant Headteacher. I am passionate about supporting young people, allowing them to reach their full potential. I am however, aware that there are many barriers to learning and that these barriers are not always easy to resolve or minimise. Behaviour often overlaps with a number of issues, including safeguarding, parental support, engagement and mental health. As a Designated Safeguarding Lead, I understand how internal and external factors may affect a child's behaviour. I am able to identify how to effectively implement supportive ways to challenge students, whilst helping them appreciate that good behaviour is not only crucial for learning and promoting a positive environment, but that students learn what is required of them in the community, resulting in well-rounded individuals ready for adult life. Over the years, I have implemented a number of behaviour management strategies, from 1:1 intervention, group sessions by internal and external people, work with local agencies as well as larger more strategic decisions of school policy and implementation. I have visited a variety of schools viewing best practice, and have trained new and existing teachers on behaviour management strategies to support their classroom practice.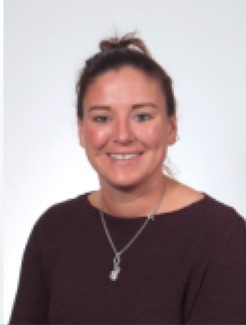 Mrs Ruth Wyatt
SLE
As Head of Year and previously Head of Department, I am in the privileged position of having experience in both curriculum and pastoral fields. As a qualified coach, I have helped to develop multiple members of staff in their teaching and learning, as well as effective leadership focusing on behaviour and safety and pastoral wellbeing. Further to this I have mentored and aided in the development of colleagues as both Heads of Department and Heads of Year.
I am passionate about my teaching and believe wholeheartedly that the students should be at the centre of our work. It is essential that students' pastoral wellbeing is looked after in order to enable them to achieve and an understanding of the students allows effective planning of lessons, having greater impact. In both curriculum and pastoral roles I have had regular communication with all stakeholders including students, parents, colleagues in the form of my pastoral and curriculum teams as well as the wider school, and even the local community when organising business links for students to research and use in their work. I have organised and run cross-curricular and cross-key stage Business and Enterprise days annually as well as year group specific informative and interactive development days.
I have also worked with departments in other schools with a bespoke approach to help to develop their teaching and learning, assessing of vocational work and provide guidance on department leadership.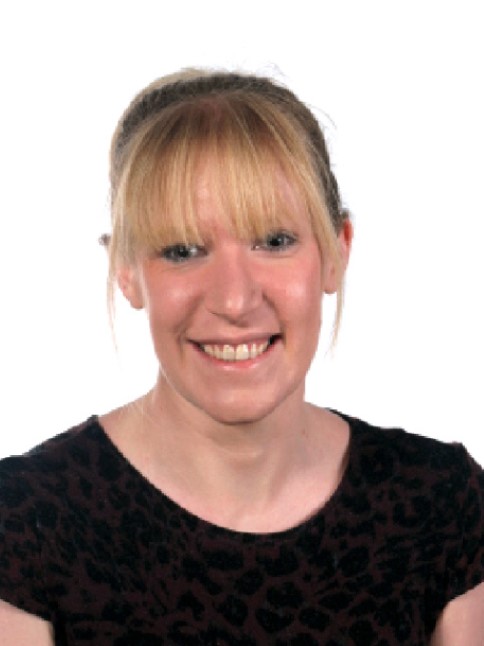 Mrs Melanie Attewell
SLE
I have been Leader of Early Years at Hillside Primary School for five years. During my time as Leader I have strived to close the word gap for groups of children. Since completing a Master's Degree in English and Language in Education, I have always had a passion for language development, expanding vocabulary and developing effective communication skills in listening and responding. I have coached Early Years staff in quality interaction skills of observing, asking open questions, using rich vocabulary when conversing and immersing children in quality literature, song and rhyme. This was undertaken through my modelling of key skills, sharing research and best practice and developing a reflective team; where we all feel safe to discuss and offer ideas and strategies for change. I have recently been part of an Early Excellence Action Research Project on developing Oracy, and presented findings on my research in school on closing the word gap and developing vocabulary in young children. I have been part of the Early Years Team within an SLA (School Learning Alliance) and have been asked by Heads to support their settings to improve language development and quality of vocabulary, through improving domestic role play resources and outdoor learning opportunities. I am part of a VBE network which involves meeting and assisting schools to create a VBE ethos, develop a VBE curriculum and extend children's ethical vocabulary. Through VBE, children are encouraged to become reflective citizens, who can communicate effectively and are conscious of their own wellbeing. I am passionate about Early Years practice, am highly motivated and aim to inspire others to challenge themselves and become reflective practitioners – resulting in best outcomes for children.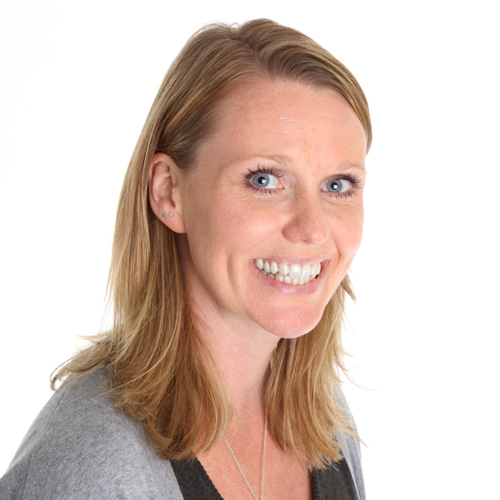 Mr Jonathan Curtis
SLE
Through my experience of working in schools, charity and the private sector, I firmly believe that learners can be impacted through equipping and developing teachers and leaders in their role and how they perform. By listening, nudging, questioning and adding challenge, change can occur and will result in individual, team and organisational change that will enhance workplace culture and opportunities,
I have led the pursuit of NCSL accreditation via the Leadership Pathways Programme. With 100% for 'Leading through Influence', and 90%+ for 'Leading the Development of Others' with strong results in: 'Change and Direction Setting', 'Organisation for Change Development' and 'Leading from the Middle'.
As a learning zone manager for Science and Maths in the role of Assistant Headteacher, I was able to work closely with subject leaders to improve attainment and whole school value added in these departments. Through effective line management, creative curriculum models and a variety of intervention strategies we were able to increase the whole school pass rate from 61% to 82%.
As part of my wider SLT role, I have undertaken internal training to be able to support lesson observation and other qualitative checks. I remain passionate about the DsCF 'Pedagogy Box' and have championed many differentiation techniques and use of AfL.
Over recent years I have worked closely with a variety of senior leadership teams in and around the Reading area to help coach individual staff, create bespoke development programmes, undertake learning audits, develop specifications for resources and procurement needs through consultancy relating to staffing, curriculum and teaching requirements with Design and technology.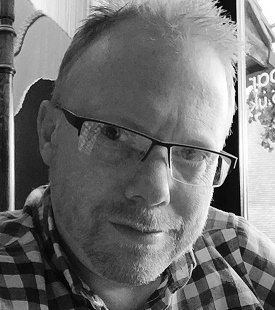 Mr Jake Tomsett
SLE
I am a newly appointed Specialist Leader in Education and thoroughly enjoy the challenge of outreach work, finding it professionally and personally fulfilling. As Key Stage 4 Coordinator for Geography I have experience of leading a large team of staff with varying experience. We have achieved ever improving ALPS results under my leadership over the last 3 years and have superb uptake at GCSE and A Level. In 2019 I qualified as a coach and have coached members of staff from various departments on issues concerning behaviour management and DIRT procedures. I am a Level 2 qualified mentor for ITT and have also mentored NQTs in my role.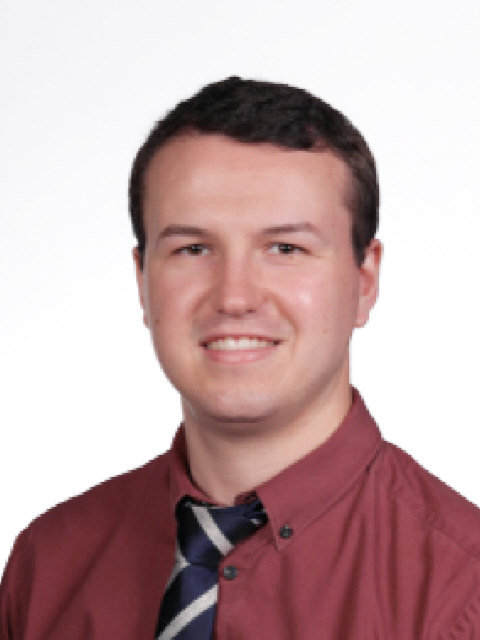 Mr Gianluca Raso
SLE
I have a true passion for languages and teaching MFL. Thanks to my multilingual background, (I speak 5 languages), I fully understand all the steps it takes and the challenges students face when learning a new language. I have been a curriculum leader for languages for over 10 years. In 2015, I have completed the NCSL course for middle leaders that helped me develop even further my "leadership and management" skills. In 2016, I have joined Maiden Erlegh Trust with the opportunity to introduce Spanish at Maiden Erlegh School and set up the MFL department at Maiden Erlegh School in Reading (French and Spanish). With my new responsibilities, I had the privilege to lead the MFL team with a wide range of students from different backgrounds. As Curriculum Leader, I have always encouraged and assisted colleagues in my department to develop their teaching skills further and share their teaching experience. I have mentored PGCE students, NQTs and have provided professional development training sessions to the MFL department and the wider school.
Miss Laura Gordon
SLE
I am the Deputy Headteacher at Hawkedon Primary School. I am passionate about supporting teachers and leaders to be effective in their roles. Therefore I am really looking forward to supporting colleagues in my role as a SLE. In the consortium of schools I am involved with this year, I have supported with diagnostic and follow up learning walks for Reading, Maths and Science; challenged schools with data discussions and worked collaboratively on reducing workload. Having taught in 4 different schools (Reading, London and New Zealand), I and have held a very wide variety of curriculum and leadership roles. I am responsible for modelling excellent practice and leading change through a collaborative, motivational and inspiring approach. I have recent experience in supporting and coaching staff who are new to leadership roles in school, specifically developing their confidence and skills to lead and manage change within their year group, curriculum areas or phases.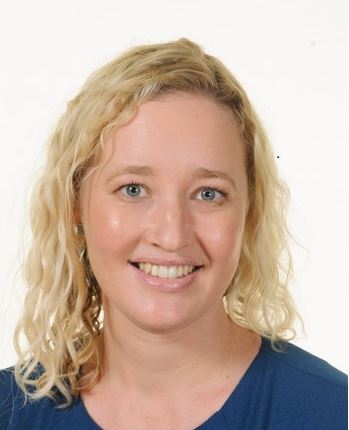 Miss Emily Duffield
SLE
I am extremely passionate about providing the best possible education for pupils, through a bespoke and engaging curriculum. Over the past few years, we have extensively redesigned Hillside's Curriculum under my leadership, to ensure that it is: relevant to current affairs and to the children's lives, cross-curricular and purposeful. This has involved re-evaluating how we plan, teach and assess to promote the best possible outcomes and a reduction in teacher workload.
Part of my role includes planning and delivering CDP to members of staff not only at Hillside, but at other schools in the cluster. In May 2018, I became a School Improvement Champion with the Schools Partnership Programme. As part of this role, I have been trained in how to effectively facilitate change in schools and have delivered insets at a number of local schools, with a focus on specific school improvement targets.
Although much of my work focuses on pedagogies used within the classroom and children's day-to-day learning, I am driven to provide experiences that further pupils' understanding of the world around them. I have experience in co-ordinating whole school events to supplement work done in class, such as 'Careers Days', and I enjoy seeing the positive impact that these days have on children's aspirations and learning.